It is very common to find a ring that you love and realising that you don't know your size or have to convert it into a size chart that you don't know, to do this in a simple way I invite you to read this post where I help you solve these two problems.
I use the american size in my shop because it's the most used and international sizing, but in this guide I provide the conversions of international sizes, but if you do not want to use it, you can always contact me and tell me your size and type of chart (Spanish, English, French...)..
There are different ways of knowing which is the ring size you need. On the internet you can find different methods, but many of them will not give you a reliable result:
it is not advisable since the tape is very difficult to know how tight it is when we take the measurement, it is also very thin and does not give a reliable reading since any ring is thicker than it so the size we get will not be too precise.
they are available on many pages. It is a leaf with printed circles with the ring size number that corresponds to them; We put our ring on the circumference that fits our piece and we have our size. The problem here is the printing, if you do not do it right or if your printer or browser does not adjust the proportions well the size will be wrong.
it has the same problem as the previous method and the problems of the tape measure are added, making it one of the least reliable methods.
Really the most effective way to know the size you need is to measure your finger or ring in a jewelry store, but if you don't have time or if you do not want to bother anyone, the best way to know your size is by measuring the inside diameter of a perfect fitting ring. 

Keep in mind that you must always measure a not deformed ring and do it for the widest part and always, always do it on the inside.
Here I leave a guide so you could know what your size is. If your diameter does not appear or you are not sure you can always contact me and tell me your value and I will do the conversion.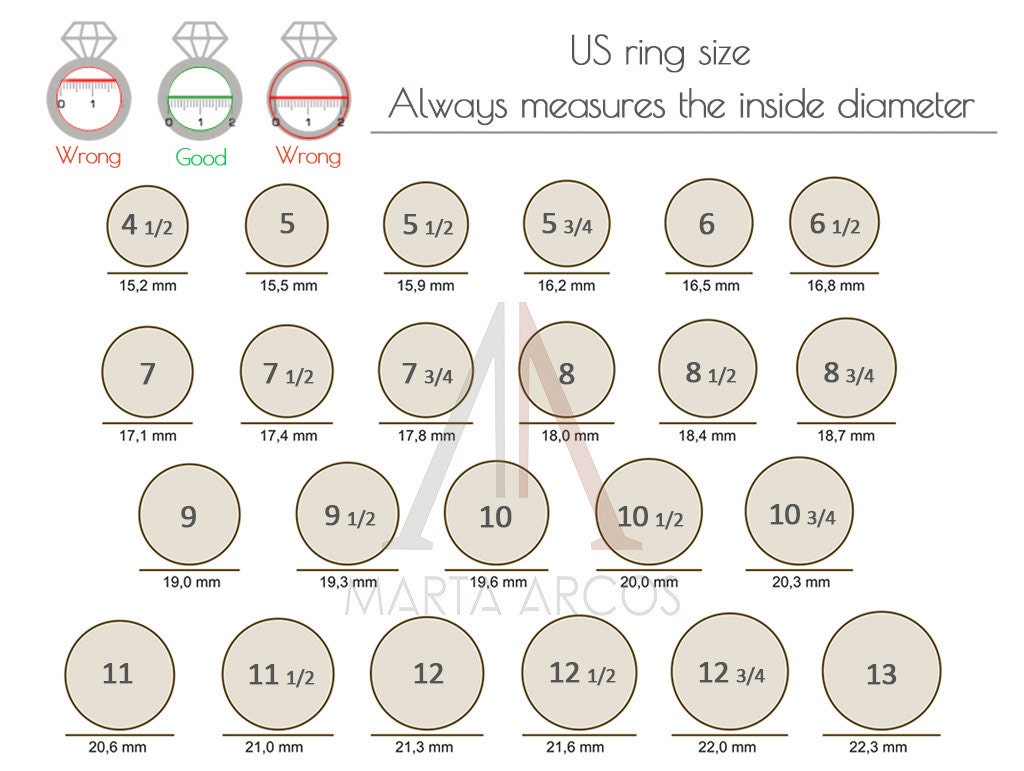 But if you know your size, I leave a international ring size conversion chart
 to facilitate the change.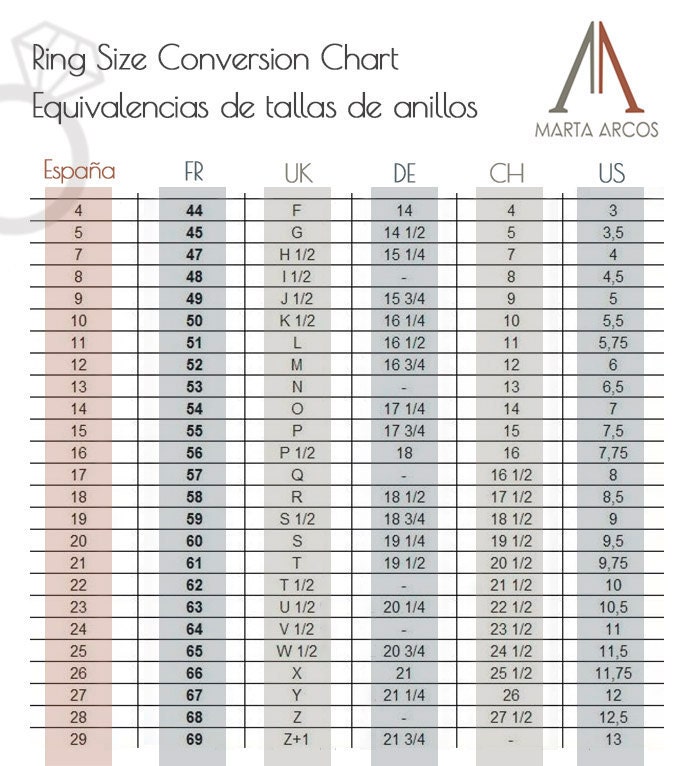 I hope you have been helpful!
Do not hesitate to contact for any question.